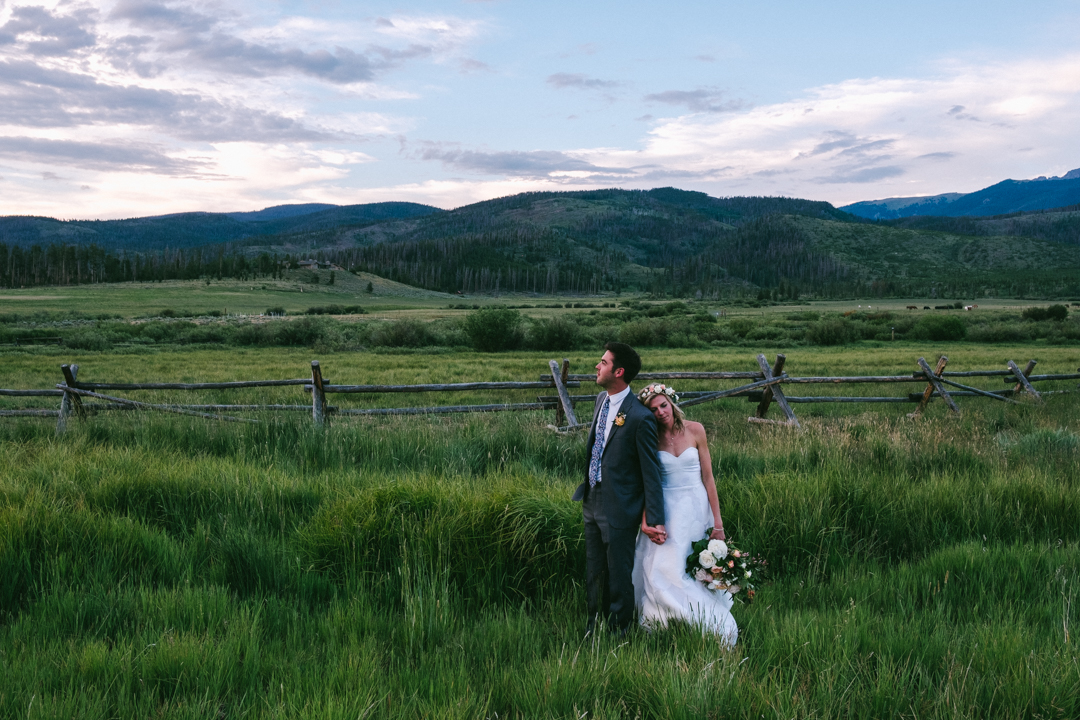 Lexci and Peter at Devil's Thumb Ranch
I still get a serious case of the jitters before every wedding.  20 years into this game and I still feel like a fraud.  What if I don't nail an important moment?  What if I annoy the wedding party? What if, what if, what if.  I want to produce my best work for EVERY WEDDING.  I pour all of my heart and energy into each and every couple. I know how important my job and I know the gravity of each and every moment.  So I guess it's only natural that I had a case of the nerves when I arrived to Lexci and Peters wedding last July.  I remember being a little shaky right before I walked into the bride's room, debating whether to take my water bottle with me.  I should drink more water.  Stay alert.  Stay energetic. Breathe.
Lexci saw me walk through the doors,  stopped what she was doing, squealed and gave me a big hug.  I mean, there is no better way to start off a wedding day for a photographer than that.  My nerves were dissolved instantly and she enthusiastically introduced me to all of her bridesmaids and family.  This is Lexci.   And Peter too.  When I interrupted their dinner to take these two out for a quick sunset session, they were excited.  We chatted and joked and talked lenses while enjoying the blue hour (Peter is also a photographer).  I had no nerves.  I didn't over think things.  I was present with friends.   I felt so embraced.
Obviously this wedding wasn't about me.  I haven't written a sentence about how exquisite everything was. How inky the sky against the lush grass of Devil's Thumb Ranch.  How handsome Peter was…how gorgeous, Lexci.   And the flowers-they were to die for.  It truly was one of the prettiest weddings I've been to.  But what stood out to me about this wedding wasn't in the details,  but in the hearts of the bride and the groom.  Lexci and Peter are two extraordinary people who make everyone around them feel loved an appreciated.  They know how to laugh and make fun of  what to others might be a bummer (can I say extremely windy first look?)  They are good people, good friends,  the best couple, and they also throw one hell of a party.  Thank you for the honor, Lexci and Peter.   Happy almost 7 months of marriage 😉