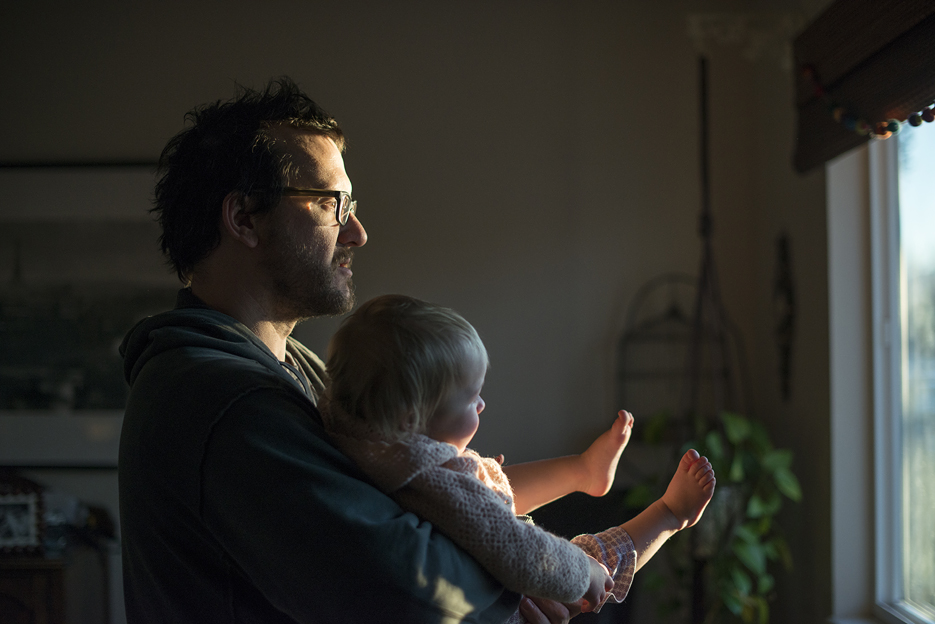 Here's to the Dreamers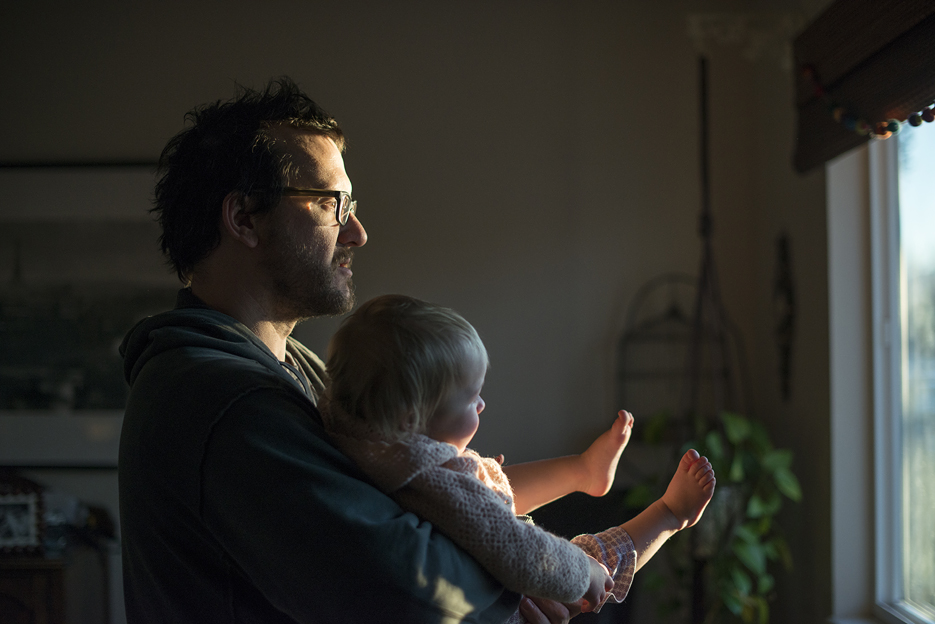 "So what else does your husband do?"
People often ask this when I tell them that Jesse is pursuing a career as a screen writer. "Nothing", I say. The answer is nothing. Yes, I am currently the sole breadwinner for our family. But make no mistake about it, my husband is a full time writer. And when he's not doing that, he is a full time Mr. Mom. Honestly, it doesn't mater to me that the paychecks haven't come rolling in yet. Nothing would change if he were selling half a million dollar scripts—I would still be a photographer, we would still have a home in Boulder county (preferably on 3 acres of privacy) and we would still try to grow food. I imagine we will always flop into bed at night, totally exhausted, to watch a movie after a mind-numbing day of parenting two free-spirited little girls. And I wouldn't have any of this any other way.
I think my husband is the sexiest man on earth for tossing a "responsible" 9-5 job out the window to pursue his dream of being a writer. It's wild. It's free and it's fucking inspiring. Moving away from a life of fiscal responsibilities and success in a field that was feeling mundane was the best thing we've ever done for our family. We have a dream to follow. We are raising our children on the principal that you absolutely CAN do whatever you want in life and that you don't have a deadline to meet age-wise. It's funny (well sad, actually)– we tell our children as a society that they can grow up to be whatever it is that they want to be. But at some point in life most of us say there's an age in which following our dreams just becomes irresponsible. "Get a fucking job, hippie!"
I'm not one of those who subscribe to the responsibility sermon. I think our responsibility is to live and to create. As Jack Kerouac once wrote, "The only people for me are the mad ones, the ones who are mad to live, mad to talk, mad to be saved, desirous of everything at the same time, the ones who never yawn or say a common place thing, but burn, burn, burn like fabulous yellow Roman candles exploding like spiders across the stars."
 I was always attracted to the lead singer of the band, the charismatic comedian, the starving artist ranting about philosophy at a party. I never married Jesse because he would be a good husband (whatever that is)… I didn't marry Jess because he was upright or dependable. I certainly didn't marry Jesse for his ability to fix our dishwasher or hang Christmas lights. I married Jesse because he likes to get drinks in the afternoon and talk about art. I love Jesse because he takes greenhouse gasses more seriously than the stock market and writes the best characters I've ever read.
We didn't know if we would have children, but Jesse is a father who has an ongoing story about "Spacy the Cat" that he tells Ramona every night before she goes to bed. And Alt-J and Black Rebel Motorcycle Club are on the playlists he makes for the girls. Jess would leave the girls in their jammies to play in the dirt all day if I didn't insist otherwise, and I love all of these traits in him as a father.
We burned our businesses to the ground, sold our gorgeous home in LOHI and moved to the country where we now live simply so that we can pursue our dreams. We stargaze, garden, take long walks on dirt roads and dream about our new businesses. Money or none, Jesse is my inspiration to chuck it all in the name of art. I've always worried that people won't respect me or that I won't be loved if I do something unacceptable. Jesse has discovered his true passion in life and is daring to do it– To live it, regardless of all the judgment he gets (and believe me, there is plenty of it). That, I believe, is a gift. Most people never even get this far.
Jesse's been working hard for 3 full years and, as things would have it, something very exciting just happened. Jesse was signed two weeks ago to a bad-ass manager in Hollywood who believes in him. He thinks Jesse's talent is exceptional and his writing "undeniably good." Turns out Jesse is legit, y'all! And of course he is—he has poured his heart into this. He has followed his dream.
Today, we are on our way to LA to see what that little town has in store for us. This is not a farewell letter to Colorado, however. I believe we will learn to navigate our life there, from home. Our life is here, next to the mountains where we have white Christmases and two grandmas for our babies. But we will always be moving. That is, there will always be a pursuit of the dream.